The restaurant environment became more complex than ever when COVID-19 hit, and now, more than ever, you need to know you're covered for the unexpected occurrence with insurance coverage specific to the unique needs of restaurants.
Whether you run a small cafe in Green Bay or a national chain or franchise in Milwaukee, you could be held liable for anything from contaminated or spoiled food to spilled coffee. Are you utilizing outsourced food delivery or curbside pickup? Hired and Non-Owned Auto Liability is usually a wise coverage to have included in your business insurance package. Do you own the real estate or lease? Be sure to look for Water/Sewer Back Up, Property and Equipment Coverage, Business Income, Cyber Liability, and Workers Compensation.
That's why you deserve an insurance provider with restaurant insurance experience and coverage specifically designed for the risks you face.
There's a ton of commercial insurance options, enhancements, endorsements, policies, and exclusions too.
Here's the good news: We make it easy!
We offer customized insurance and risk management solutions for
Casual Dining
Fast Food
Ethnic Cuisine
Delicatessen
We also can help out with resources for restaurants like employee handbooks, an HR Hotline, safety meeting topics.
Does your restaurant have the right level of protection? If not, let's talk.
Your Commercial Insurance Pro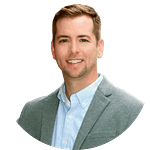 Nate Stymiest
Owner at NS Insurance
Member, PIA
Independent broker with nine years industry experience